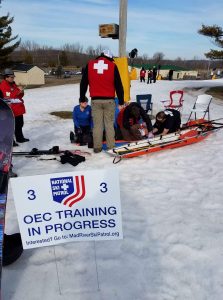 Mad River/ Snow Trails Joint –  OEC Enhancement 3, Head, Face, Neck, and Back. This event is open to our entire region.
January 21, 2018
 @ Mad River Mtn – 
10am. 
This is a joint Training & Collaboration seminar with MRM and Snow Trails.   It will provide an opportunity for Patrollers to practice and enhance their OEC skills, Decision making, and Problem Management skills in a non-judgmental and collaborative environment. Go to the Event 
Sign-up page 
to register with Ohio Region and sign your waiver.  Enroll with NSP.ORG for national credit.
Course ID: C137180011