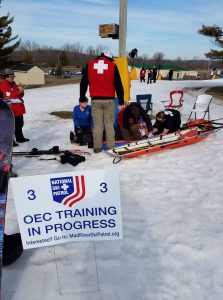 Snow Trails Ski Patrol will be hosting OEC Enhancement Seminar: Incident Command & Triage Joint Training with Snow Trails and Mad River Mountain Ski Patrol September 15, 2018. Contact Catherine Hufnagle for further information. hufnagleinsurancegroup(at)
gmail.com.
Location is:
Snow Trails
3100 Possum Run Road
Mansfield Ohio 44903
All Region patrollers are welcome to attend.  Ohio Registration can be found on our events page.  You must also enroll with National in order to receive National credit.